Cost of Dental Crown Near Flower Mound Texas
Dental crowns are a typical dental repair operation that almost everyone will have to go through at some point in their lives. A dental crown may be required to:
Restore the tooth that has been fractured or badly damaged.
Protect the weak tooth or keep the broken tooth portions together.
Cover the tooth with a big filling, particularly if there isn't much left of the tooth.
Fix the dental bridge into place.
Cover a treated tooth that has had endodontic treatment.
Protect the dental implant.
A dentist or oral surgeon will put dental crowns. It is a pretty straightforward operation that normally takes two sessions to perform. However, if a tooth has broken off, been impacted, or is below the surface, it may need a more extensive surgical procedure. Find out more about dental crowns.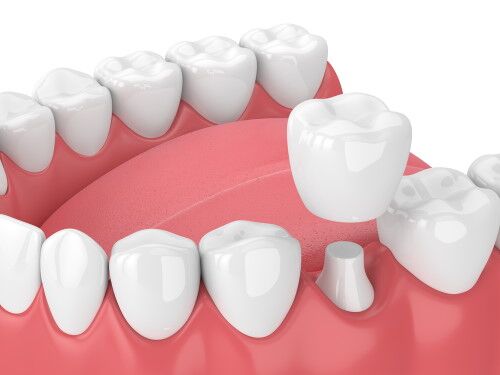 How much is the price of a crown?
How much does a crown costs? The costing charged by a dental practice that offers teeth caps is determined by:
Location
Complexity – Is it affected or broken off under the water's surface? Is a crown lengthening treatment required first?
Anesthetic if required
Cost of dental crown ranges from $500 to $3,000 per tooth; depending on the type of material. The fee for porcelain crowns typically cost between $800 – $3,000 per tooth. Porcelain fused to metal crowns cost Flower Mound vary between $800 and $1,400 per tooth. Metal crowns (Gold alloy and mix) price between $800 to $2,500. These can be affordable as dental insurance does help pay for crowns. Additional charges may include:
Diagnostic costs:

Exam – An examination is usually performed initially.
Digital X-ray – It will be necessary to establish the location of the tooth decay. The value of x-rays is estimated to be between $60 – 150.

Treatment options

These may include local anesthetic as well as additional expenditures like as dental cement, replacement crowns, and so on that may be incurred as a result of an emergency or after-hours visit.

Aftercare

This would contain, if required, a prescription as well as gauze or cold packs.
Is Porcelain Crown worth the investment?
The true value of a dental crown rests not only in its aesthetic advantages, but also in its ability to repair a damaged tooth by functioning as a "shield." Although it is not cheap, a crown may transform a fractured or damaged tooth into a fresh new one. Spending a few dollars on this sort of cosmetic dentistry surgery is well worth the investment due to its many advantages.
How much does insurance pay for teeth crowns?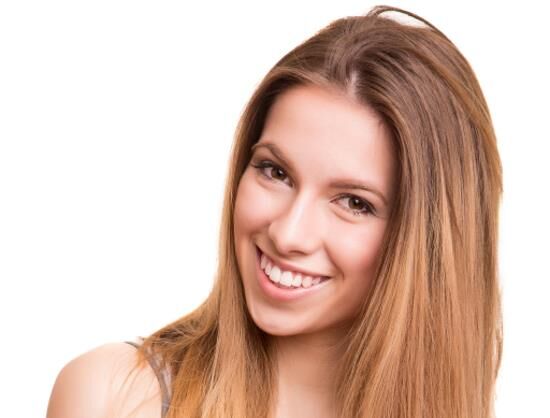 Dental insurance, on average, assists in the payment of about $400 of the total treatment charge. Dental crowns cost with insurance is estimated to be about $900 and $1,300 without insurance. Porcelain crown may cost slightly more.
Pay Less Amount on Your Tooth Caps
Cavities and bacterial invasion are more likely in a cracked or broken tooth. This may lead to further issues, and you may feel tooth pain as a result. To prevent this, you should get treatment as soon as possible and have your tooth restored. Tooth crowns may be beneficial. You don't have to be concerned about the expense of therapy since there are already programs that can assist you save expenditure. Here are a few ideas to help you save money:
Insurance payment Options

The cost of a dental crown with insurance is unquestionably the greatest approach to get this surgery covered, at least in part. Dental crowns are often covered because they are required for maintaining excellent oral health, such as repairing a damaged tooth or supporting a weak tooth. However, if the dental crown is requested to enhance your smile, it may not be covered since it is regarded cosmetic. Insurance does not cover dental veneers since they are just intended to enhance your smile and do not bring value to the wearer's oral health.

Towne View Dental Care is insurance-friendly and accepts . We can help you by checking your benefits, filing insurance claims on your behalf, and helping you maximize the benefits you do have.

Government Programs that might work

Unfortunately, Medicare dental treatment or procedures are not covered. Insurance may cover emergency inpatient hospital treatment in the event of a dental emergency, but it does not cover the dental care itself. If you have this coverage, make sure you go through it thoroughly. You might, on the other hand, ask for a government loan.

(FSA) Flexible Spending Account

FSA, also known as a Flexible Spending Account, is a pretax investment amount that is deducted from your paycheck and placed away only for the purpose of paying for healthcare costs Flower Mound. FSAs may only be obtained via an employer that provides the opportunity. An FSA is included in many employee benefit packages. They are often easy to use with a debit card and are available at any time. Remember that FSA funds do not roll over, so use them up before the end of the year. You can learn more about FSA's here.

(HSA) Health saving accounts

An HSA is a government-managed savings account that enables you to put away a certain amount of your pretax income to meet health-care fees not covered by your insurance. Furthermore, the contribution is tax deductible. An FSA and an employer-sponsored HSA vary in two ways: funds in an HSA may roll over into a new year, and HSAs require you to have high-deductible health plans. Find out more about HSA's.

Affordable Treatments with Dental schools

Look for local dental colleges in your region that may give service discounts. When you agree to let a student learn by performing your dental service, you may be able to discover a school that provides a low-cost dental crown. A excellent dental school will guarantee that the student giving your services is overseen by a board-certified dentist.

In-house Dental Care Payment Plans?

Many dentists offer monthly payment plans so you don't have to pay for everything all at once. Patients may postpone obtaining treatment because they cannot afford it. We never want our patients to choose to be in agony because they are unable to pay for treatment. We wish to help you avoid this predicament by providing you with some reasonable solutions or financial assistance for dental treatments.

Towne View Dental Care takes all major payment cards such as Visa, MasterCard, and American Express We also work with outside finance providers like CareCredit, GreenSkyCredit, and the Lending Club. Best of all, we provide our own in-house payment plan with 0% interest, enabling you to obtain the treatment you need without having to pay for it all at once or worrying about the high cost of a dental crown without insurance. Call us immediately to find out how much the monthly payment is.

Don't be concerned if none of the programs mentioned above satisfy your needs. Other organizations may be able to help you save money on your treatment by providing a dental grant that reduces the cost Flower Mound. Even in areas where charity dental care is not easily available, numerous organizations provide cost-effective oral health care solutions. Furthermore, if you are very short on funds, you might hold a donation event to request donations. It may take some effort to locate a dental clinic where you may have your teeth replaced at an affordable cost, but regular dental treatment is essential for long-term health.
Flower Mound, Tooth Crown Cost
If you want to save time and cash, choose a dentist that is near to your home, job, or school. In addition to normal visits, there may be a few treatments or follow-up dental appointments; having your dentist office close streamlines the procedure. Additionally, hunt for a professional with excellent Dental Crown reviews to establish the expert's worthiness and prevent the trouble of submitting a compensation claim in the event of a mishap throughout treatment. Choose wisely to give yourself a healthy, sparkling smile and regain your confidence. We put a high value on your comfort and security since both are very valuable to us. Contact us if you have questions about how much do Dental Crown Cost near Flower Mound TX or Make an appointment with us if you're nearby!
How much is a dental crown?
Crowns vary in price depending on the type of materials used. Generally, the price near Flower Mound ranges between $500 to $3,000, with all porcelain crowns and zirconia crowns as the most expensive. With insurance, the pricing could drop to half or more.
Why is a dental crown so expensive?
The overall cost of a crown includes the technology necessary to create it, the materials used, and the skill required to place it. It is occasionally covered by insurance as a restoration. See Dr. Roopam Garg DDS for an evaluation about your oral health and how much crowns will cost.
Are dental crowns worth it?
Yes, obtaining a crown is worth. They are a long-term investment in your health and attractiveness, whether they are used to repair a weak tooth, after a root canal, or for aesthetic purposes.
How much is a crown without insurance?
Generally, the sum ranges between $1,300 per tooth, depending on the materials used and expertise of the dentist.
What is the cheapest crown for a tooth?
Yes, obtaining a crown is worth. They are a long-term investment in your health and attractiveness, whether they are used to repair a weak tooth, after a root canal, or for aesthetic purposes.
Contact our financial advisor for a monthly payment plan you can afford
Have Questions? Contact Us.