We at Towne View Dental Care strongly believe in "Prevention is better than cure". We offer a myriad of services to protect and maintain your optimal level of oral health with Preventive Dentistry services. To learn more about safeguarding your family's teeth and schedule an appointment, contact us today.
What differentiates TowneView Dental Care from others when it comes to Preventive Dentistry?
Serving Flower Mound since 1998
Fun, friendly, & relaxed atmosphere
Hi-Tech facility & best in class equipment
Dental Checkups & Teeth Cleanings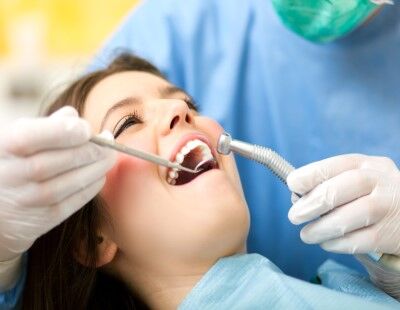 Dental checkups and professional teeth cleanings are the foundation of any preventive dentistry plan. At Towne View Dental care we recommend patients visit us every six months to prevent the most common oral health concerns and allow our team to diagnose and treat dental issues in their earliest stages for conservative treatment. Our team performs an extensive examination for signs of common oral health issues like cavities, gum disease, teeth grinding, TMJ issues, and oral cancer. During cleaning we remove plaque, and tartar from surfaces of teeth which are sources of infection.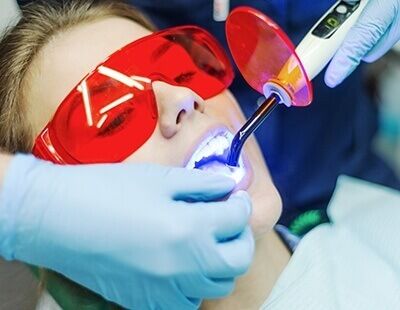 Dental Sealants are quick, effective and easy way to protect your teeth from developing delay. Sealant it is a thin, protective coating that adheres to the chewing surface of your back teeth. It hardens into invisible barrier keep cavities from forming Sealants have been shown to reduce the risk of decay by nearly 80% in molars which is critical when it comes to your child's dental health.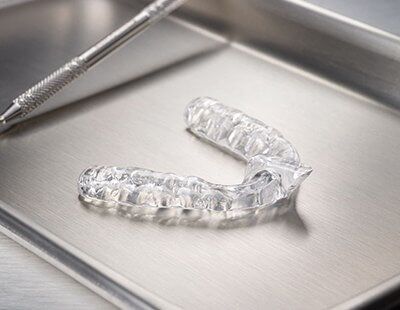 For people suffering from bruxism – a condition that is responsible for nocturnal jaw clenching and teeth grinding – wearing a mouth guard reduces the rate of clenching and grinding during the night. Wearing a mouth guard in the night can also provide relief from painful symptoms of bruxism such as chipped teeth, jaw pain, headaches, and reduced quality and duration of sleep. When getting any kind of mouth guard, it is best to get one that has been professionally made just for you. At Towne View Dental Care will be delighted to make a mouthguard for your night use.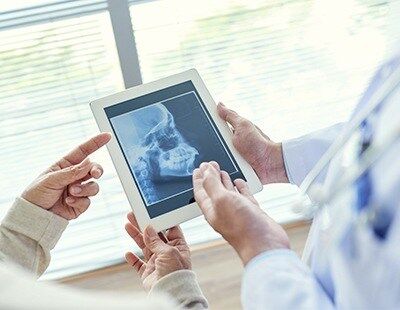 Temporomandibular Joint Disorders (TMJ/TMD) are problems affecting your temporomandibular joint or the hinge between your jaw and temporal bones. You may develop TMD due to several reasons such as trauma to the jaw through long-term grinding or clenching of the teeth (bruxism) or direct injury to the jaw. Common symptoms include you jaw feeling stiff or it getting stuck while opening or closing. If you're experiencing any chronic pain in your jaw, head, face, or neck, or team can diagnose the issue and offer conservative treatment options.
Mouthguards / Sportsguards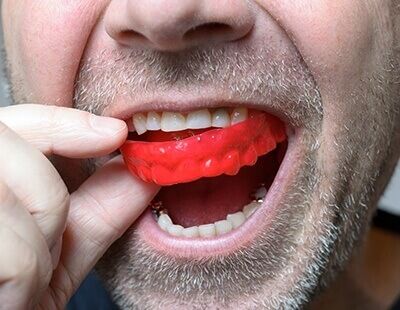 Patients who participate in sports should protect their teeth by wearing a custom crafted athletic mouthguard during any game or match. While most patients know it's a good idea to wear a sportsguard during contact sports like football and hockey, there are a number of athletics patients may not realize put their smiles at risk for damage including cycling, swimming, and tennis. Unlike store bought mouthguards, our custom crafted sportsguards are more comfortable increasing the odds patients will consistently wear the protective oral appliances.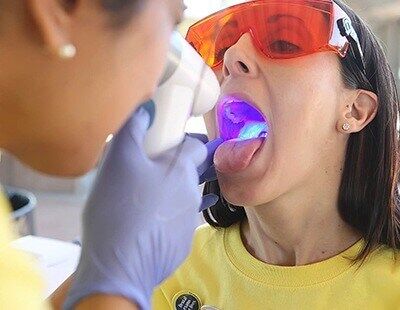 Our team at Towne View Dental Care are proud to do an oral cancer screening for you. Cancer occurs as a result of the uncontrollable growth of cells that cause damage to the tissues around the area. Oral cancer manifests as a sore or growth in the mouth that lingers for a long time. Oral cancer is also known as mouth cancer. Oral cancer screening is the examination of the mouth by a doctor or dentist to detect signs of cancer or precancerous conditions. Oral cancer screening serves to detect abnormal cells or precancerous lesions in your mouth that may develop into oral cancer at an early stage and curb them easily.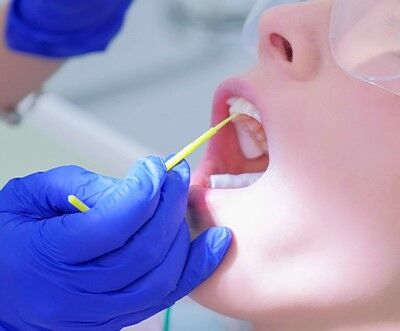 Fluoride is a mineral integral to fortifying tooth enamel. Regularly ingesting foods naturally higher in fluoride like eggs and vegetables and drinking fluoridated water are essential to helping children develop strong, healthy primary and adult teeth. Once we have our full set of permanent teeth, fluoridated toothpastes and mouth rinses are essential because topically applying fluoride is the only way to enhance enamel strength. Ingested fluoride only provides strength to developing teeth, so once teeth are in place (either permanent or primary), topical fluoride treatments at our dental practice attract strengthening minerals to teeth.
Have Questions? Contact Us.