Full Dentures Flower Mound
It is really uncomfortable to go through life without the advantage of a good set of teeth. The appearance of a person's face and the general quality of his or her smile will be hampered if their teeth are damaged. We are here to answer any questions you may have about what a complete set of dentures can achieve for you and how they may help you enjoy your life again.
In cases where the majority or all of the teeth in the jaw must be replaced, full dentures, also known as complete dentures, are utilized. When there are just a few natural teeth left, they will also need to be removed in order to guarantee that there is enough room for the prosthesis.
They are a set of prosthetic teeth, generally 14 in number, mounted on an acrylic base that is gum-colored and made to fit tightly against the gums. Because the base will cover both the palate and the gums, it is critical that it fits properly. This is due to two factors: first, the denture is not meant to cause irritation to the flesh, and second, it has to be held in place by suction to be effective. Read more on artificial teeth options.
The specialist will have to extract the remaining teeth in order to complete the preparation procedure. Images will be taken prior to the extraction and sent to a laboratory along with the specs and color to be analyzed further. When everything is finished, the expert will try the items on the patient and make any required alterations to ensure that they are a proper fit.
Additionally, your bone quality may not be good, and may require some additional procedures. These include:
a method in which the bone in the jaw is appropriately re-contoured, resulting in the region holding the fixture being properly rounded, as well as providing the largest surface area possible to increase overall retention.
It is necessary to do this operation in individuals who have a limited amount of jawbone or whose jawbone quality is not of suitable quality. This treatment entails the placement of a bone graft on the patient's jaw in order to increase the overall retention support in a more convenient manner.
Complete sets are easily detachable, making it simple to clean after each meal before reattaching them to the table. They should be kept separately in water or a specific solution before going to bed. If you don't do this, it will almost certainly dry out and distort, leaving it inoperable. It is extremely likely that the bone surrounding the empty sockets will deteriorate since they will not form roots like genuine teeth. Resorption is the term used to describe this process of removal. Eventually, the gums will shrink, and the piece will need to be relined in order to fit properly once again. Taking excellent care of a whole set will extend its lifespan to around 7 years.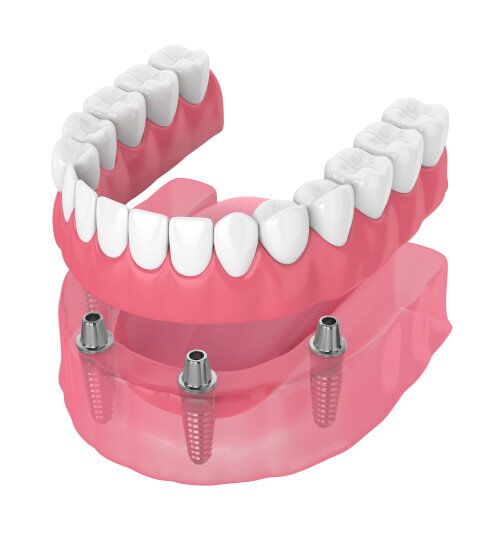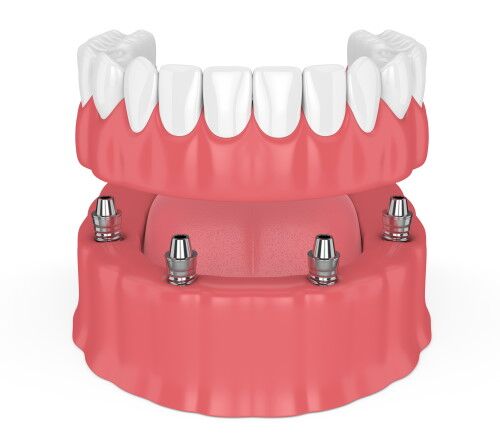 Removable complete dentures have several restrictions, and one of these is the requirement for relining after a period of time. There are various more, such as the fact that the garment does not fit tightly and the occurrence of drop outs.
What type is right for me?
This is a very distinct and equally essential subject to consider. Examine some of the several types:
Removable Partials – If you require a single or a few of surrounding teeth to be replaced, a removable partial denture is the most apparent solution. Partially removable partial dentures are equipped with clasps on both ends, which are intended to be attached to the teeth on each side of the denture to provide additional support.
Flexible – Among the detachable partial varieties, the flexible is the most frequently encountered. They are rather flexible, since they will stick better to the texture of the gum and produce less discomfort as a result of their flexibility.
Fixed bridges – These are a wonderful alternative because they do not have clasps. They will be permanently tied to the crowns that they will be utilizing for support throughout their lives.
Full sets – These sets become required when the majority of the jawbone needs to be replaced. Through the use of suction, they adhere to the gum's fleshy surface.
Learn about temporary dentures.
It is quite normal for people to be apprehensive about the prospect of having their teeth pulled. It is occasionally feasible to receive dentures without having to remove the good teeth that are still in place. A root canal procedure can be performed on the teeth in order to prevent any potential irritation or infection.
An overdenture is a practical choice if you do not want to go through the process of having your teeth extracted. It also has the advantage of preventing the occurrence of a process known as bone resorption. This is simply a prosthesis that is going to be placed over the roots of the teeth that have already been prepped for the procedure. Learn partial replacements.
Denture Snap Ons and Fixed Implants
The term "All-on-4" refers to a full set of teeth that is supported entirely by implants. These are actually the most similar to your natural teeth that you can obtain without having to replace them. This is something you will almost certainly want to think about.
Rather than opting for a fixed implant-supported kind, you may go for one that is removable and replaceable using snaps. This will allow you to customize your smile as needed. There are four or five implants in this sort of detachable complete set, and it clicks onto each of them. They may be removed at any moment, but they are also securely fastened in place and will not fall out. The implants, rather of being positioned on top of your gums, snap into place on the implants that have been put to keep the denture in place firmly. The fake teeth are often attached to the implants using a metal plate that snaps into place.
How much does Complete Dentures cost?
Cost for complete dentures ranges from $2,000 and $20,000 per Arch; depending on material and custom-made. A low-cost full denture set ranges between $600 to $1200 for upper – lower teeth set. A Mid-range complete denture typically costs $1,000 – $3,000 per Arch. Premium full dentures cost around $4,000 to $8,000 per Arch.
These can be affordable as dental insurance may help pay for dentures.
Full Arch Dentures Near Flower Mound, TX
Let us take care of your dental needs at our office and provide you with a brand new set of comfortable dentures. Should you have any questions or concerns regarding the best denture options and treatment or dental cost price, Contact Us today!
Schedule a free consultation to get a great Smile the same day
FAQ for Complete Dentures
How many teeth are in a full set of dentures?
In spite of the fact that the functional minimum number of teeth is typically believed to be 20 teeth, some dentures include as many as 28 teeth in order to offer adequate support for a healthy bite. More teeth make you appear younger when you smile, as well as supporting the soft tissues in your face, such as your teeth, muscles, and skin, and preventing the appearance of a sunken appearance.
Can I have all my teeth pulled and get false teeth?
Yes, this form of denture is referred to as Immediate Dentures, and it is capable of being fitted as soon as the remaining teeth are removed. Typically, they are constructed from imprints taken a month or two before the teeth are pulled and then cemented into place. Patients appreciate that they will not be lacking teeth for an extended period of time as a result of this therapy. However, when the gums and jawbone recover, they will require relining or modifications.
Source
:
Have Questions? Contact Us.