Partial Dentures in Flower Mound
Partial Dentures for Missing Teeth
Nature has given you a priceless gift in the form of your teeth. You may lose one or more teeth as a consequence of extraction, an accident, an illness, or poor dental hygiene on a consistent basis. These losses leave awkward and unpleasant gaps in one's life that might be humiliating.
Thankfully, we have an array of Restorative dentistry treatments to solve this problem – bridges and dentures, for example – whether you're missing one, some or all of your natural ones. These prostheses can be purchased as a partial set or as a whole set, which is referred to as conventional. The sort of replacement you require is determined by the number of missing ones you need to replace. Having your ability to chew and grin restored with removable partials may be really beneficial. They also help to maintain your face features, reduce the likelihood of gum disease, and prevent them from changing. Furthermore, they aid in the discharge of excessive stress from your jaw.
When a patient has lost one or more teeth in a short period of time, partials are utilized. It is possible to accomplish this in a variety of ways. A metallic frame that fills the gap can be affixed to the same number of fake teeth as the original teeth. Read about zinc toxicity.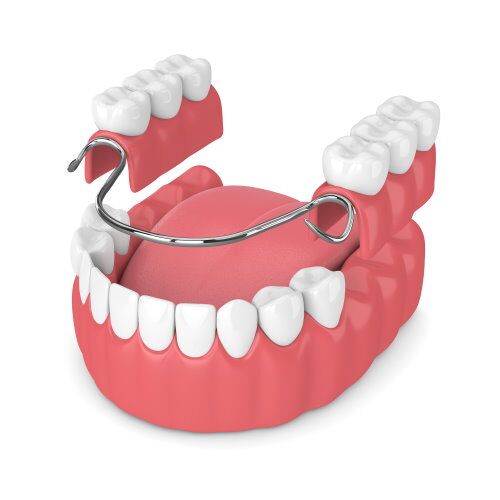 Partials vs. Traditional Full sets
Still not sure which is the best option for you? Both varieties are useful for different purposes and have their own advantages and disadvantages. The following are the most significant distinctions.
Function -When a patient has lost the majority of the teeth in a jaw, a complete set of teeth is required. In a jaw, partials will be used to replace two to three consecutive ones.
Extraction – The advantage of partials is that the natural elements that are already present are preserved. Only those that are missing are replaced. Full sets need the removal of any leftover pieces.
Permanent or Removable – They can either be detachable or permanently installed. Bridges are a type of replacement set that is fixed or permanent in nature. Alternatively, dental bridges can be supported on implants, which are referred to as implant-supported bridges. Customary traditional are usually detachable.
Price -The cost of a partial set is less expensive than the cost of a whole set, which contains more materials and may incur additional extraction costs.
Stability – Due to the fact that they are supported by the natural teeth adjacent to them as well as the oral soft tissues and jawbone, partials have substantially better retention and stability than their conventional counterparts. Traditionally constructed sets, on the other hand, are exclusively reliant on soft tissues and the jaw bone for their preservation.
Read more on False teeth options
Types of Partials and Materials used
There are many different varieties of partials available, made from a number of different sorts of materials. While the final decision will be made by the patient and doctor based on what will be the most comfortable, aesthetically pleasing, and economically feasible, the following are some of the options open to them:
Various types of partials are available in a variety of shapes and sizes, and they are fashioned of a variety of various materials. However, while the ultimate selection will be made by the patient and doctor depending on what is the most comfortable, visually acceptable, and financially practical, the following are some of the possibilities that are available to them.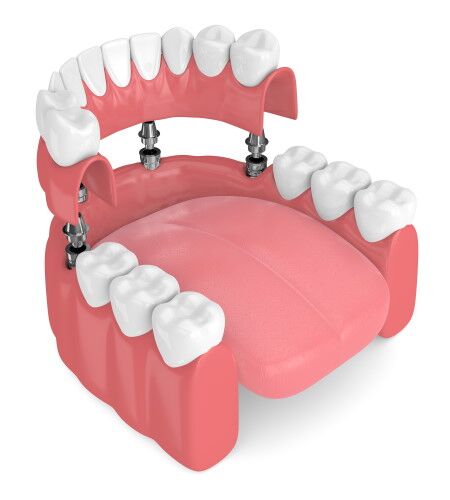 It is also known as a "flipper" since it is the least costly type. It is believed that they are inferior since their acrylic foundation must be thick and hefty in order to reduce the likelihood of shattering. During talking and smiling, it is fastened to the support teeth using metal clasps, which are visible when the mouth is open. In most cases, the flipper is used as a temporary remedy while the permanent repair is being readied for installation. People, on the other hand, may utilize them for a long period of time.
Those who are uncomfortable with the hard foundation of cast metal or glass will find the flexible option more practical. The foundation is comprised of heat-sensitive and flexible nylon material that is thin and lightweight. The clasps are constructed of tiny gum-colored wires that are threaded through the gaps between the existing ones. As a result, it is really comfortable, seems very natural, and may be worn for an extended period of time.
A fixed bridge is an ideal restoration option for someone who just requires replacement for one or two teeth in their mouth. It is made up of prosthetic teeth with crowns on either side that are attached to healthy adjacent teeth to provide support for the artificial teeth. They will need to be cut somewhat in order to accommodate the thickness of the crown. It is, as the name implies, a long-term fixture in the landscape. It should be brushed and flossed just like any other tooth, and the region behind the bridge should be cleaned as well. The likelihood of sensitivity increases as a result of this. In order to prevent this, the Maryland bridge establishes a direct link with the supporting structures, although this has the disadvantage of being less aesthetically beautiful. All of the descriptions above are mostly focused on the front teeth of partial dentures. When a patient's back molars must be replaced with artificial teeth, it is possible that just one side of the patient's mouth will be supported, necessitating the installation of a cantilever bridge.
Implant-Supported Fixed Bridge
It is not necessary to harm existing structures in order to install an implant-supported bridge. The implant functions in the same way that natural tooth roots do in the jaw bone. There is no restriction on the number of participants to two or three. A complete arch or whole mouth restoration can be achieved by screwing a sufficient number of implants into the jaw bone at precisely predicted positions and angles. It is possible that a higher number of implants will be required for the lower jaw than for the upper jaw. The implant-supported bridge is a permanent solution that does not have the restrictions of traditional dentures. This is why implant-supported bridges and complete prostheses are becoming increasingly popular, despite the fact that they are more expensive.
Towne View Dental Care recommends the implant supported removable or fixed type, since they are not only extremely durable, but are also highly comfortable and look and feel like your own natural ones. However, we will help you decide which is the most suitable for you.
How much does Partial Dentures cost?
Cost for partial dentures ranges from $400 to $1,800 per Arch; depending on number of teeth, type of materials used and location of teeth – Top/Upper or Lower/Bottom. These can be affordable as dental insurance may help pay for partial dentures.
Partial false teeth near Flower Mound, TX
Our Experienced Dentists Will Help With Your Custom Set of New Teeth
Looking for comfortable partials to replace your missing teeth? We would love to provide you with a perfect smile and a positive complete dentures procedure experience. We are pleased to offer dentures to our neighbors in the community.
Learn more About Us
FAQs for Artificial Partial Teeth
What are the best partial dentures to get?
There are many types of partial dentures at Towne View Dental Care that can be used to replace missing teeth. Because they are lightweight, flexible, and thin as compared to the more stiff acrylic partial dentures, the majority of patients believe that a flexible partial denture is preferable.
Do they look natural?
Removable partials are replacement teeth that are affixed to a gum-colored foundation that is joined to healthy teeth using either a metal framework or a more natural-looking connection to complete the smile. Superior-quality materials have a tendency to appear more natural.
Source
:
Have Questions? Contact Us.