Cost of Tooth Extraction Near Flower Mound Texas
Tooth extraction is a frequent oral surgery treatment that almost everyone will have to go through at some point in their lives. It may be required as a result of:
Wisdom teeth removal
Excessive decay
Crowding
Infection
to create space for teeth moving due to braces or growth
Chemotherapy and organ transplant patients who need the removal of damaged teeth
A dentist or oral surgeon will execute this treatment under local, general, or IV anaesthetic. It is a reasonably easy treatment that is normally performed as an outpatient procedure. However, if a tooth has broken off, been impacted, or is below the surface, it may need a more extensive surgical procedure. To learn more about tooth extraction, please contact us.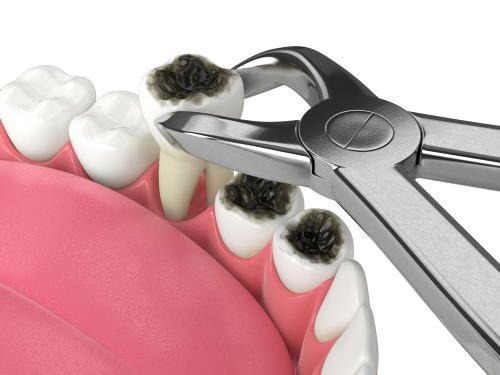 What is the price of a a tooth extraction?
How much does it cost to get a tooth extracted? A dental practice's fee for tooth extraction is determined by the following factors:
Tooth Location
Anesthesia if required
Complexity – dis it impacted or broken off below the surface?
For a basic gum-erupted extraction, the price of tooth extraction is estimated to be between $65 and $300. Anesthesia for surgical extraction costs between $125 and $650. The charge for soft tissue removal or a more sophisticated surgical excision of damaged teeth ranges between $175 and $600. These might be reasonably priced since dental insurance covers tooth extraction.
Additional charges may include:
Diagnostic estimates:
Exam – An examination is usually performed initially.
Digital X-ray – It will be necessary to pinpoint the location of the degradation. These are normally valued between $60 and $150.
Treatment options – These may include local anesthetic and any additional expenses incurred as a result of an emergency or after-hours visit.
Aftercare – This would contain if required, a prescription as well as gauze or cold packs.
How much does insurance pay for a dental extraction?
The fee an insurance provider will pay for treatment fees is determined by your insurance policy. Insurance typically pays 50 to 80 percent of the entire cost of the surgery, putting the average cost of a tooth extraction with insurance anywhere between $35 and $400, depending on the kind of extraction—surgical or nonsurgical. Know about supernumerary teeth.
Is pulling a tooth worth the investment?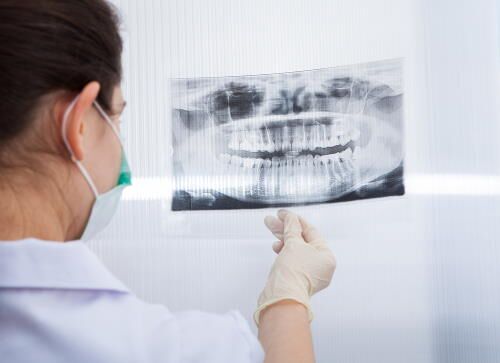 Although tooth extraction dental surgery is not cheap, it should not be neglected or postponed. Ignoring the early warning signals of an impacted tooth or tooth discomfort can only result in the necessity for more sophisticated dental procedures later on, which may cost you a few dollars. A painful, damaged tooth will never heal on its own, which is why investing in this form of dental surgery is well worth it. Read about dry socket.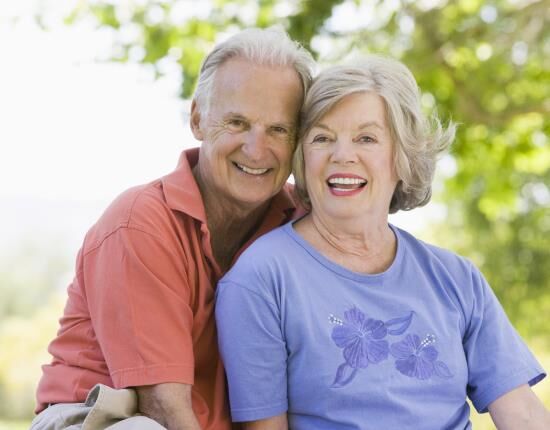 Pay Less Amount on Your Tooth Extraction
A sore or broken tooth should be removed when required. Although surgery might be expensive, you don't have to worry since there are various programs that can help you reduce your expenses. Here are some ideas for cutting costs:
Insurance Friendly Dentist
Tooth extraction cost with insurance is without a doubt the greatest approach to get this treatment covered, at least partially. Insurance coverage varies significantly, however, some do not cover extractions until the teeth are substantially or fully impacted since failure to do so might result in infection and irreparable damage. Some policies, however, do not pay removal if they are not impacted. Check with your insurance company to see whether this surgery is covered.
Towne View Dental Care is insurance-friendly and accepts most PPO plans in Flower Mound, TX. We can assist you by reviewing your benefits, making insurance claims on your behalf, and helping you maximize the advantages you do have.
Government Help Programs
Unfortunately, Medicare program does not pay dental care or treatments It may pay for inpatient hospital treatment in the event of a dental emergency, but it does not pay the dental care itself. If you have this coverage, make sure you do review it to be sure. You might, on the other hand, ask for a government loan.
Flexible spending with FSAs
FSA, also known as a Flexible Spending Account, is a pretax investment amount that is deducted from your money and placed away only for the purpose of paying for healthcare costs Flower Mound. FSAs may only be obtained via an employer that provides the opportunity. An FSA is included in many employee benefit packages. They are often easy to use with a debit card and are available at any time. Remember that FSA funds do not roll over, so use them up before the end of the year. You can learn more about FSA's Here.
Health savings with HSAs
An HSA is a government-managed savings account that enables you to put away an amount of your pretax income to meet health-care fees not covered by your insurance. Furthermore, the contribution is tax deductible. An FSA and an employer-sponsored HSA vary in two ways: funds in an HSA may roll over into a new year, and HSAs require you to have high-deductible insurance plans. Find more about HSA programs.
Dentistry Schools
Look for local dental colleges in your region that may give service discounts. When you agree to allow a student learn by doing your dental treatment, you may be able to identify a local institution that provides an economical-cost tooth extraction. A excellent dental school will guarantee that the student giving your services is overseen by a board-certified dentist.
In House Monthly Payment Plans
Many dentists offer monthly payment plans so you don't have to pay for everything all at once. Patients may postpone obtaining treatment because they cannot afford it. We never want our patients to choose to be in agony because they are unable to pay for treatment. We want to help you avoid this dilemma by offering you some affordable options or assistance in Flower Mound when making payments for dental services
Towne View Dental Care takes all major payment cards such as Visa, MasterCard, and American Express We also collaborate with third-party financiers such as: Care Credit, GreenSkyCredit, and the Lending Club. Even better, we provide our own in-house payment plan with 0% interest, enabling you to get the finest treatment without having to pay for it all at once or worrying about a high tooth extraction cost without insurance. Please contact us to find out how much the monthly payment is at our dental practice.
If none of the aforementioned apps meet your requirements, there is no need to be alarmed. In addition to these programs, you may be qualified for a dental grant, which significantly reduces the cost of treatment price Flower Mound. There are still organizations that give cost-effective options in areas where charity dental treatment is not commonly accessible. You can even organize a fundraiser event to raise funds and collect donations for those in need. A little time and perseverance may be necessary, but patience is essential to identify an inexpensive tooth extraction facility.
Flower Mound, Tooth extraction cost
There are still organisations that give cost-effective options in areas where charity dental treatment is not commonly accessible. You can even organize a fundraiser event to raise funds and collect donations for those in need. A little time and perseverance may be necessary, but patience is essential to identify an inexpensive tooth extraction facility. Give us a call if you have any queries about how much do Tooth Extraction Cost near Flower Mound TX or schedule an appointment with us today!
FAQs for Extracted Tooth Cost
How much does a tooth extraction cost?
The pricing of a tooth extraction varies, but a simple gum-erupted extraction starts at $50 to $200 on average. The price near Flower Mound for a surgical extraction with Anesthesia costs between $125 and $650. If it is a complex extraction, the sum could go up to $175 and $600.
Can I get a tooth removed without insurance?
Yes. You can get your tooth pulled by Dr. Roopam Garg DDS even without insurance, but expect to pay the full cost Flower Mound of the extraction during your treatment.
Is it cheaper to get teeth pulled or filled?
It is determined by the amount of work required for each operation. For example, if a tooth requires a filling that covers five sides of the tooth, is a molar, and the decay is too deep, filling it would be expensive due to the work and skill required. If the tooth is not damaged, has a substantial amount of decay, or requires extensive restorative treatment, a simple tooth extraction may be less expensive than having it filled.
Have Questions? Contact Us.