Wisdom tooth removal is a common oral surgery procedure that most of us will encounter at some point in our lives. These their set of molars are the last set of teeth to erupt which can often cause oral health problems, due to the following reasons:
Partial eruption – when the tooth is partially erupted, it can allow the bacteria to enter around the opening of the tooth which can cause swelling, pain, and infection.
Misaligned eruption – the gums and the tissue between the last molar and the incoming wisdom tooth can become pinched which can cause pain and swelling.
Angled – if the wisdom tooth erupts at an angle, the other teeth can cause problems and can lead to more severe dental issues.
Third molars or wisdom teeth usually come out when you are 17 until 24 years old. It is advisable to have it removed at the time as removing it years later makes the extraction process more complicated and expensive. The bone and root will become fully formed as you age which complicates the procedure. How these erupt and when it is removed will affect the cost of the extraction.
Contents: How much? | Worth it? | Insurance coverage | Appointment | FAQ
How much is wisdom teeth removal?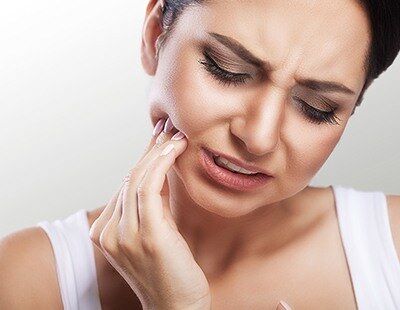 Cost of wisdom teeth removal can range from $75 to $250 per tooth. Impacted wisdom teeth cost between $200 – $600 per tooth. All 4 wisdom teeth removal typically cost around $600 – $1100. A single wisdom tooth extraction cost with General anesthesia sedation vary from $600 – $1100.
Dental insurance helps pay for extraction of wisdom teeth.
The cost is determined by the complexity of the procedure. If the wisdom teeth grew misaligned or when the tooth is extracted later than the recommended age, the surgery will take longer.
All four wisdom teeth – Some oral surgeons can lower the price when removing all the wisdom teeth at once. The possibility of saving the cost can go up to $100 for the entire procedure.
Additional costs may include:
Diagnostic costs:


Exam – An examination will always performed first
Digital X Ray – will be needed to know the exact location of the decay. The cost is typically between $60 and $150.
Treatment options – The cost includes local anesthesia, or any additional fees that may occur during emergency or after-hours appointment.
Aftercare – This would include a prescription, if necessary, and perhaps gauze or ice packs
How much does wisdom teeth removal cost with general anesthesia sedation?
Cost of wisdom teeth removal with general anesthesia sedation can vary from $600 – $1100. On average, Cost for removing all 4 wisdom teeth with general anesthesia sedation is between $1500 to $2200.
Dental insurance helps pay for extraction of wisdom teeth.
Although it may not be cheap wisdom teeth removal it shouldn't be ignored. Ignoring the early signs of an impacted wisdom tooth or tooth pain can lead to expensive and more complicated treatment later on. An impacted wisdom tooth can never get better in time.
How to Pay With and Without Insurance?
Having them removed is the best course of action. Here are some ways this procedure can be paid for:
Your Insurance Coverage and your Dentist

Wisdom teeth removal cost with insurance is the best way to get this treatment paid for – at least in part. The policies of insurance companies differ, but some companies will cover for the cause only when it can lead to infection or permanent damage if not removed because it can lead to permanent damage to the patient's oral health. Talk to your insurer to learn more about your policy and what it can cover.
Towne View Dental Care would help you find a insurance-friendly specialist which accepts your insurance. Our recomended specialist would help check your benefits, file insurance claims on your behalf, and maximize the benefits available to you.
Government Run Programs


Unfortunately, Medicare cannot pay for dental care or procedures. It may pay for emergency inpatient hospital care if there is a dental emergency even though it won't pay for the dental care itself. Make sure to review your coverage to be sure.
Flexible spending accounts (FSA) pre-tax spending

FSA or Flexible Spending Arrangement is a set amount of pretax money taken from your salary to be used for healthcare costs. FSA is only available to the employer offering the option, but the good news is man employee benefits package already has FSA. These are often easy to use with a debit card that you can access anytime. Keep in mind that FSA funds do not roll over so you might want to use it up before the end of the year. You can learn more about FSA's here.
Health savings accounts (HSA) to pay less tax

An HSA is a government-regulated savings account that lets you set aside pretax income to cover for healthcare costs that your insurance cannot cover. Contributions in HSA are tax deductible. There are two main differences with HSA and FSA;
Funds in HSA roll over next year
You will need to have a high-deductible insurance premium. Find out more about HSA's.
Dental school treatments within your budget

Check out the dental schools in your area as it can offer discounts on your dental care. Those who offer low cost wisdom tooth removal will have the student treat you ,but don't worry because there will be a board-certified dentist nearby to assist with the treatment.

In House Monthly Financing Plans


Many dentists offer monthly payment plans so you don't have to worry about paying for it all at once. Patients often avoid seeking dental care because of the cost of the treatment. We don't want our patients to experience the treatment and help you avoid this dilemma by offering financial assistance and affordable options to pay for your dental services.
Flower Mound, Wisdom tooth extraction cost
FAQ for pricing for third molars removed
The cost of wisdom teeth removal depends on the patient's case but a simple tooth extraction can range from $75 to $250 per tooth. Impacted wisdom teeth cost between $200 – $600 per tooth. The good news is that most dental insurance plans cover Wisdom Teeth Extraction General Dentistry
Wisdom tooth removal with general anesthesia can cost from $600 – $1100.
The average cost of removing all 4 wisdom teeth will vary from $600 – $1100. Schedule an appointment with Dr.Roopam Garg DDS to get the best advise in how to move forward and how much your treatment may cost.
Cost of Wisdom Teeth Extraction Near Me
Choosing a dentist near where you live, work, or go to school is important when you are trying to save time and money. Expect to have a few treatments or follow up appointments along with your routine visits later; thus, having a dental office near you makes dental appointments more convenient. Additionally, look for a specialist with excellent reviews for tooth extraction and the one you'll be happy working with. To find out more about our office at Frisco, Texas, the insurance providers we work with and other information Schedule an Appointment. You can contact us and be assured we would find you the best specialist for your wisdom tooth extraction.
Have Questions? Contact Us.