Dental Implants in Flower Mound, TX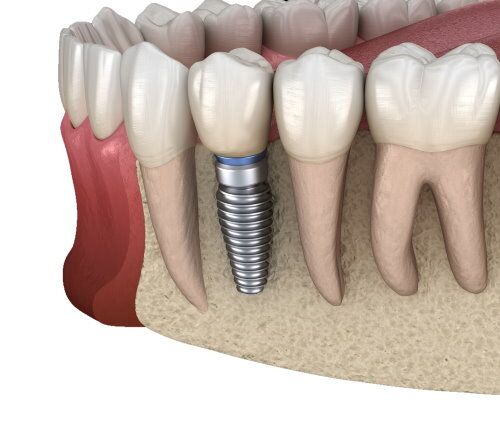 Dental implants are a type of periodontal plastic surgery that seeks to help you live a better life by providing you with fresh, permanent restorations without the hassle of dentures, as well as to restore your attractive smile. You no longer have to be concerned about eating or speaking with loose or missing teeth. No more humiliating times when your denture slips or falls out. There will be no more agony or frustration from ill-fitting prosthesis. With your new permanent grin, you won't have to cover your lips with your palm. You may be assured knowing that you have received a smile makeover that will last a lifetime. You may eat everything you want without fear of hurting your artificial teeth!
American Academy of Implant Dentistry (AAID) states: "Dental implants are the closest thing to having healthy, natural teeth." They let you to live your life the way you want to — eating, smiling, laughing, chatting, loving, and enjoying all of your daily activities without worrying about your teeth."
What is a Dental Implant?
A dental implant, also known as an endosseous implant, is a metal screw of various shapes and sizes (diameter and length) that is inserted into the jaw. They are often composed of titanium, however some are made of zirconia. This titanium screw is fastened to the jawbone utilizing an appropriate diagnostic and surgical technique that does not cause the patient any discomfort. After they have been implanted, they are allowed to heal and merge with the jawbone in a process known as Osseointegration. The restoration is implanted once they are fully embedded in the jaw, which takes three to six months.
Endosteal and subperiosteal tooth implants are the most prevalent forms of tooth implants. Endosteal implants, also known as root implants, are the most often utilized form of implant. These implants, as the name indicates, are utilized to fuse directly into your jawbone. Subperiosteal implants, on the other hand, differ just little. Instead of drilling directly into the jawbone, your dentist will hole behind the gums and then insert a metal frame on top. Endosteal and subperiosteal implants are both viable options for individuals looking for long-lasting, aesthetically pleasing, and functional teeth.
Secure primary implant stability is linked to successful implant integration and long-term beneficial clinical outcomes. As a result, it is vital to verify early stability at various time intervals to ensure effective osseointegration.
Upper jaw restorations are easily done and don't take a lot of time to achieve. Teeth implants can support even a Full Mouth restoration with permanent dentures or overdenture. Among the current therapies, artificial root restorations have demonstrated to have the best success rate while also being safe. They appear and operate just like your natural teeth, may last nearly a lifetime with regular dental care, and provide various health benefits. If the patient still has teeth, this solution may necessitate a dental extraction.
Dental Implant Procedure: Step By Step
Step 1: Bone Grafts, Gums and Smile Evaluation
Following a smile examination with a 3D scan or ct scan, certain patients may need various preliminary treatments before we may insert new artificial roots with oral surgery. For example, if a person has a weak jawbone, they may need bone augmentation, such as a graft, to build a firm foundation for the implantation. Your timeframe will be impacted by bone grafts since we will have to wait 6 to 9 months for your bone development and healing period.
If grafting is not an option, such patients can have tiny dental implants, which are smaller in diameter than standard implants. They may be inserted in a lower amount of bone due to their smaller size and form. A sinus lift or sinus augmentation may be necessary as well.
A sufficient amount of bone remodeling may be necessary for long-term effective complication-free dental implant therapy.
Minimally invasive dental implant surgical treatments are now possible because to advances in 3D imaging and the use of clinically established methods to change bone and gum tissues. The 3D model of your jaw removes the doubt. This enhances accuracy and cuts surgical time in half.
Dental implant surgery necessitates the insertion of one or more titanium posts into the jawbone using pressure-controlled drills, depending on the number of teeth to be replaced. In some circumstances, the dental professional may use Platform switching, which involves using tiny diameter implants to protect Alveolar bone levels surrounding the posts.
The patient subsequently goes through a healing phase. Side effects should start to fade 10 days after surgery. Discomfort should ease, not worsen, after surgery. As a result, if the inflammation, toothache, bleeding, or other symptoms persist after three days, you should consult your surgeon immediately. The implanted site normally takes 4 to 6 months to heal before the bone and gums fuse around the replacement tooth and artificial root in a process known as Osseointegration.
Several meetings with the Implant expert will be scheduled throughout the recovery phase to check the overall healing of the surgical site.
Step 4: Crown Fabrication
Meanwhile, crown manufacturing will be done in a lab employing CAD/CAM dental technology. This cutting-edge technique will create a tailored repair that will be ready for implantation on the abutment as soon as the location is totally healed. The crown may be placed in the abutment using dental cement or directly screwed. It should have an optimum crown-to-root ratio of 1:2, although for teeth used as abutments for a permanent partial denture, a ratio of 2:3 or 1:1.5 is preferable. Once the new implant-supported restorations, such as porcelain crowns or dental bridges, are in place, the patient will have a gorgeous smile that, with proper care, can last a lifetime.
Soft tissue retraction and exposure of the implant region are important aspects of dental implant dentistry or implantology because they can have a substantial impact on how the implants look. When a flap is formed during an implant process, for example, the alveolar mucosa, or thin mucous membranes of the dental alveoli, might be impacted.
Teeth replacement for Multiple Teeth
This treatment replaces all of the teeth on an upper or lower jaw, or the Full Mouth Rehabilitation, with permanently fixed prosthodontics such as a removable or fixed bridge or removable or fix dentures atop at least a minimum of four implants, thus the name All-on-4. The four implants are inserted into the arch by the expert, and the entire dentures are then attached to them. Although the osseointegration procedure will take some time, the patient will not be without their teeth. Many patients who previously had removable dentures have selected implant-supported dentures to replace them.
New Teeth in a Day for Flower Mound community
Unlike traditional restorations, which might take weeks between implant placement and placement of dental crowns, Same-day restorations can be completed in a single session. This implies that patients may resume enjoying life instantly, such as smiling, speaking normally, and even eating their favorite foods. You don't have to go a single day without teeth thanks to the wonders of contemporary restorative dentistry.
For patients who are unable to use standard implants, this sort of restoration is the greatest option for replacing lost teeth. They are appropriate for individuals who wish to avoid traditional dental implant treatments and surgery, as well as those who have insufficient bone density in their jaws. They are identical to normal implants but smaller in size.
At Towne View Dental Care near Flower Mound TX, your dental health is our top priority. We aim to give you the smile you've always desired and deserve in a welcoming environment. Our great team of dentists and trained staff are pleasant and knowledgeable about Preoperative and Post-operative implant care, Periodontics and Oral care, implants repair ensuring a speedy recovery for your permanent smile. Schedule an appointment to Meet Dr. Roopam Garg, DDS.
FAQs to Replace Missing or Damaged Teeth
How long does a dental implant last?
A dental implant is intended to be a long-term tooth replacement. The titanium post that is placed into the jaw might last almost a lifetime. If properly looked for and maintained, the abutment and crown can endure 15 to 25 years. Our office, which is close to [acf field="City Name," will ensure that your dental implants will last a lifetime.
Do gums grow around implants?
Gums do develop around the implant, yes. Gum contouring is a treatment that encourages the gums to develop to a size and form comparable to the healthy gums that surround natural teeth. Following the placement of the titanium tooth root, a healing cap or temporary crown is inserted to prevent the gum from growing over the implant. While the implant heals, the patient will return to the office to have the healing region evaluated and the surrounding gums progressively shaped to the desired contour. This ensures that the gums and new teeth appear as natural as possible. Come see us if you want to learn more about implants.
When attempting to save time and money, choosing a dentist close to where you live, work, or go to school is critical. In addition to normal checkups, there may be a few treatments or follow-up appointments. Having your dental office nearby Flower Mound with flexible office hours will make things easier. Look for an implant specialist with excellent testimonials for dental implants and one you feel comfortable with.

Sources: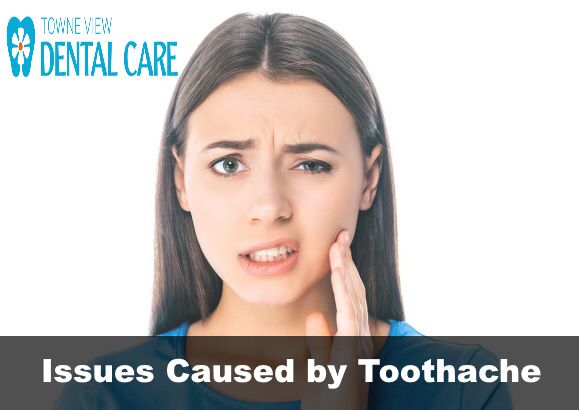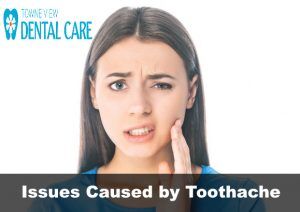 Published on September 12, 2022, Updated on September 12, 2022 Can Tooth pain cause other issues? A toothache is pain felt around the tooth, jaw,
Read More »
Have Questions? Contact Us.