Cost of Dental Bridge Near Flower Mound Texas
How much does a dental bridge set you back? In most cases, it is dependent on a variety of distinct circumstances. The cost replace missing tooth depends on how complicated the treatment is and may range from $75 to $200 based on a variety of factors such as:
Location
Anesthetic if required
Complexity – is it impacted or broken off below the surface?
The number of teeth required to close the gap
How much is the price of a dental bridge?
The cost of a dental bridge is projected to vary between $1,500 to $5,000; The kind of bridge you choose will have an impact on the cost. The treatment expense for a regular tooth bridge is normally between $2,000 – $5,000 for a pontic and a crown for each abutment tooth. The cost of Maryland teeth bridges charged by a practice that offer them can vary between $1,500 and $2,500 for one pontic. This can be affordable as dental insurance does help pay for tooth bridges. Price increases for an all-porcelain bridge than for a metal or porcelain-fused bridge.
Additional fees may include:
Diagnostic costing:
Exam – First and foremost, an examination will be performed.
Digital X-ray – will be necessary to identify where the deterioration is situated. The valuation for x-rays estimates between $60 – 150
Treatment options – These may include a local anesthetic, and an additional price that may occur from an emergency or after-hours appointment
Aftercare – This would include a prescription, if necessary.
How much does insurance pay for a teeth bridge?
The cost of a dental bridge with insurance varies based on the kind and materials used. An all-porcelain variety is more expensive than metal or porcelain-fused bridges, for instance. Portion insurance companies can cover part of the total cost depending on the need, but you may wind up paying out of pocket for at least some of the cost Flower Mound.
Is it worth the investment?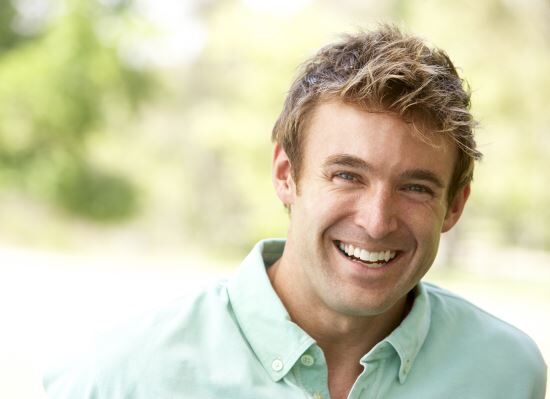 Although it may not be cheap, dental bridges are nevertheless vital since their main value is to repair lost teeth. Ignoring a lost tooth will only lead to the necessity for more sophisticated and expensive dental care later on, which will only result in further charges. This is exactly the reason why tooth bridges are worth the investment.
How to Pay Less the Amount and Save Money?
Worried about having to pay many thousands of dollars for your tooth bridge? You don't need to be too anxious since there are various programs that may assist you lower your expenses. Below are some techniques to decrease your expenditure:
Dentist in-network with your insurance
Dental bridge cost with insurance is probably the greatest approach to have this surgery paid for, at least in part. Insurance coverage range widely but some do not cover it since it is a cosmetic operation in nature.
Towne View Dental Care is insurance-friendly and accepts most PPO plans. We can assist you by reviewing your benefits, making insurance claims on your behalf, and helping you maximize the advantages you do have.
Programs by the Government
Unfortunately, Medi-care program does not pay for dental treatment or procedures. Insurance may pay for emergency inpatient hospital treatment should there be a dental emergency, even if it does not pay for the dental service itself. If you have this coverage, make sure you do review it to be sure. On the other hand, you may also consider asking for a government loan.
Flexible spending – FSA account
FSA also known as a Flexible Spending Arrangement is a fixed investment amount of pretax money to be taken out of your paycheck and put away entirely to be used on any healthcare Costs Flower Mound. FSAs are only accessible via an employer giving that choice. Many employment benefits packages contain an FSA. They are frequently easy to use with a debit card and may be accessed at any time. Keep in mind that FSA funds will not roll over, so you want to use them up before the end of the year.You can learn more about FSA's here.
Health savings – HSA account
An HSA is a government-regulated savings account that enables you to put aside a predetermined amount from your pretax income to meet health care expenditures that aren't funded by your insurance. Also, the contribution is tax-deductible. There are two distinctions between an FSA and an employer-sponsored HSA are: Funds in an HSA may roll over into a new year, and HSA's need you to have high-deductible health plans. Find out more about HSA's.
Affordable Dentistry schools
Look for local dental colleges nearby that may provide economical dental treatments. You may discover a school that provides low cost dental bridges when you agree to let a student study while conducting your dental treatment. An excellent dental school would guarantee that a board-certified dentist is near the student to monitor your services.
In House Payment Plans
Many dentists offer monthly payment plans so that you don't have to pay for it all at one time. Patients may postpone obtaining treatment because they cannot afford it. We never want our patients in Flower Mound to chose to remain in agony as a result of not obtaining treatment because they cannot pay it We wish to help you avoid this predicament by providing you with some reasonable solutions or payment assistance for dental treatments.
Towne View Dental Care takes all major payment cards, including Visa, MasterCard, and American Express Flower Mound, Texas. We also collaborate with third-party lenders like CareCredit, and the Lending Club. Even better, we offer our own in-house payment plan with 0% interest in Flower Mound, TX Allowing you to get the treatment you want without having to pay for it all at once or worrying about the high cost of dental bridges without insurance Make an appointment and begin smiling again. Give us a call today to know how much is the monthly payment.
Don't worry if none of the programs mentioned above meet your requirements. Other programs, such as a dental grant that reduces the price of your treatment, may help you save money Flower Mound. Even in areas where charity dental care is not commonly available, several groups provide cost-effective oral health care solutions. Additionally, if you're extremely strapped for cash, you might plan a fundraising event to solicit donations and generate revenue. It may take some effort to locate a dental clinic where you can have your teeth mended at a low price, but regular dental treatment is critical for long-term health.
Flower Mound, Teeth Bridges Cost
When attempting to save time and money, choosing a dentist close to where you live, work, or go to school is critical. In addition to normal checkups, there may be a few treatments or follow-up appointments. It will be much simpler if your dentist clinic is close by. Additionally, hunt for a dentist with excellent Dental Bridges reviews to verify the expert's worthiness and prevent the trouble of submitting a compensation claim in the event of a mishap throughout treatment. Choose wisely if you want to give yourself a sparkling, stunning smile and regain your confidence. We put a high value on your comfort and security since both are very valuable to us. If you have any queries regarding how much Dental Bridges cost near Flower Mound TX or schedule an appointment with us if you're nearby!
FAQs on costs to fix gaps in teeth
How much is a 3 unit dental bridge?
The average sum for a typical three-unit bridge ranges between $3000 to $5000. The price near Flower Mound can vary depending on the location of the teeth, the type of bridge used, and the materials it is made out of.
Is a bridge cheaper than an implant?
Yes, a bridge is often less expensive than a dental implant. However, when comparing lifetime costs, a dental implant might eventually cost less since they often last the rest of your life, while a bridge typically has to be replaced every decade on average. Our Towne View Dental Care office will make sure that you'll have a lasting smile with bridges.
How much does a dental bridge cost for 2 teeth?
On average, a two-unit bridge will cost between $2000 and $4000. It varies according on the placement of the teeth, the kind of bridge utilized, and the materials employed.
Have Questions? Contact Us.